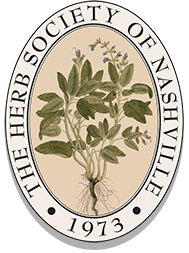 ---
Author: Marcia's Cardamom Pound Cake
Date of publish: 12/27/2015
Ingredients:
2 cups soft butter
2 cups light brown sugar
4 eggs
2 tsp vanilla extract
2 cups sour cream
4 cups flour
2 tsp baking powder
2 ½ tsp baking soda
1 ½ tsp powdered cardamom
½ tsp salt
Nut mixture:
¼ cup light brown sugar
1 tbsp cinnamon
½ cups chopped walnuts
Cream butter and light brown sugar together until light and fluffy. Add eggs and vanilla, beat in well. Sift dry ingredients together and add alternately with sour cream, beginning and ending with flour mix. Fold in each addition just enough to blend. Don't beat or otherwise over mix. Spoon one-third batter into a well buttered tube or bundt pan, then half the nut mixture. Top with more batter and the remaining nut mixture finishing with cake batter. Bake for 1 ½ hours at 350 degrees until brown on top and dry when you insert a probe all the way down through cake.


(Herb Day 2009 hospitality table recipe)